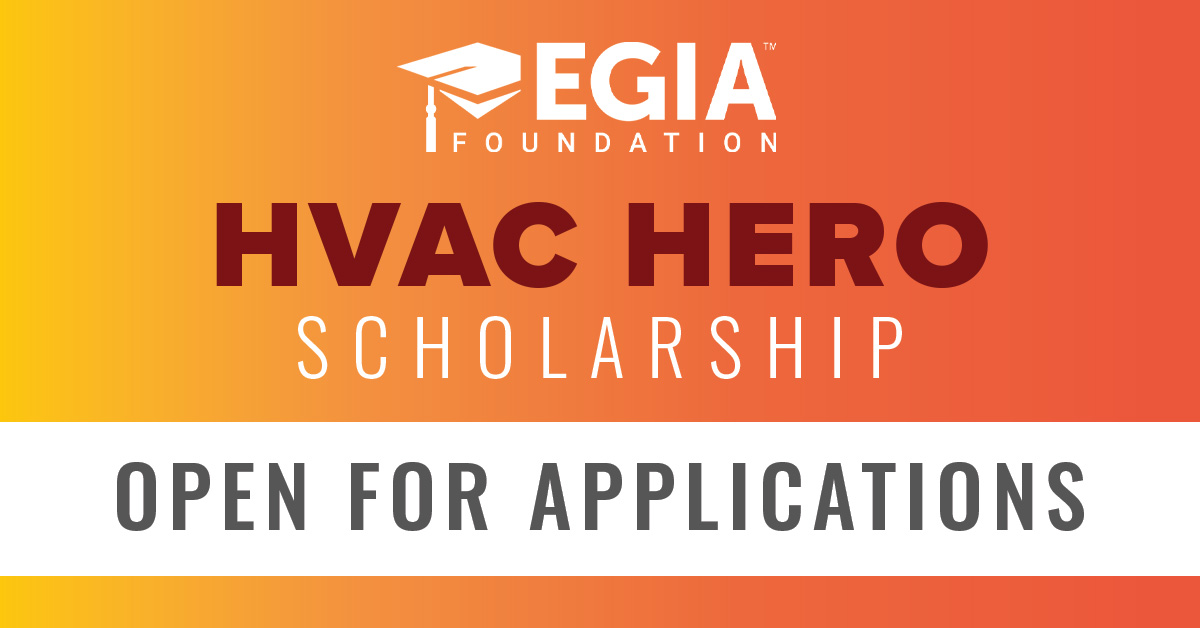 2018-19 EGIA Foundation Scholarship Program Now Open!
We are proud to announce that the EGIA Foundation Scholarship Program is now accepting applicants for the 2018-19 academic year!
One of the Foundation's core activities in pursuing our mission of expanding the benefits the public receives from the home services industry by developing its next generation of qualified workers, the EGIA Foundation Scholarship Program helps shoulder the education and training investment required to create valuable employment candidates who will enjoy long-term success and satisfaction in the home services industry, while also being able to contribute immediately to contracting companies, their local community and society at large.
Twenty scholarships of $2,500 apiece will be awarded to qualified applicants pursuing an HVAC technology-related course of study who are enrolled or planning to enroll at an accredited two-year college, vocational or technical school or other approved technical institute in the United States for the 2018-2019 academic year. This investment is intended to help reduce the shortfall of qualified workers in the home services industry, while ensuring that financial issues need not be a hurdle to determined young people interested in entering the industry.
For more information on the EGIA Foundation Scholarship Program or to apply, visit our Scholarship page or view our latest press release.