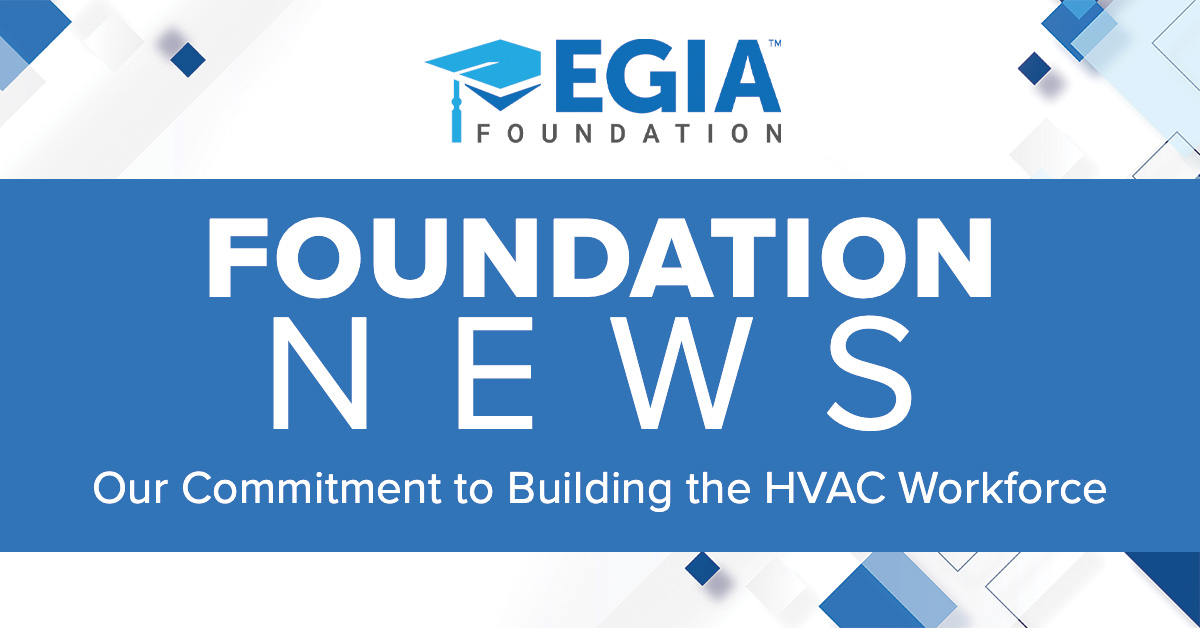 EGIA Foundation Launches with Commitment to Building Industry Workforce
The EGIA Foundation has officially launched!
A new 501(c)(3) charitable nonprofit, we are committed to uplifting the home services industry by improving the escalating labor shortage that has plagued contracting companies for years. Using a scholarship program, in-depth industry research, targeted public awareness campaign, workforce development and industry collaboration, the EGIA Foundation will infuse the industry workforce with more and better-trained young people and increase the benefits it delivers to the general public.
To help fund that mission, the Electric & Gas Industries Association is donating $10 of every member's monthly dues to the EGIA Foundation! That donation comes from every member's current dues, meaning no cost is added to any membership. To learn more about the Foundation or find out how you can contribute, or contribute further, visit our Who We Are section or read the Foundation launch press release.