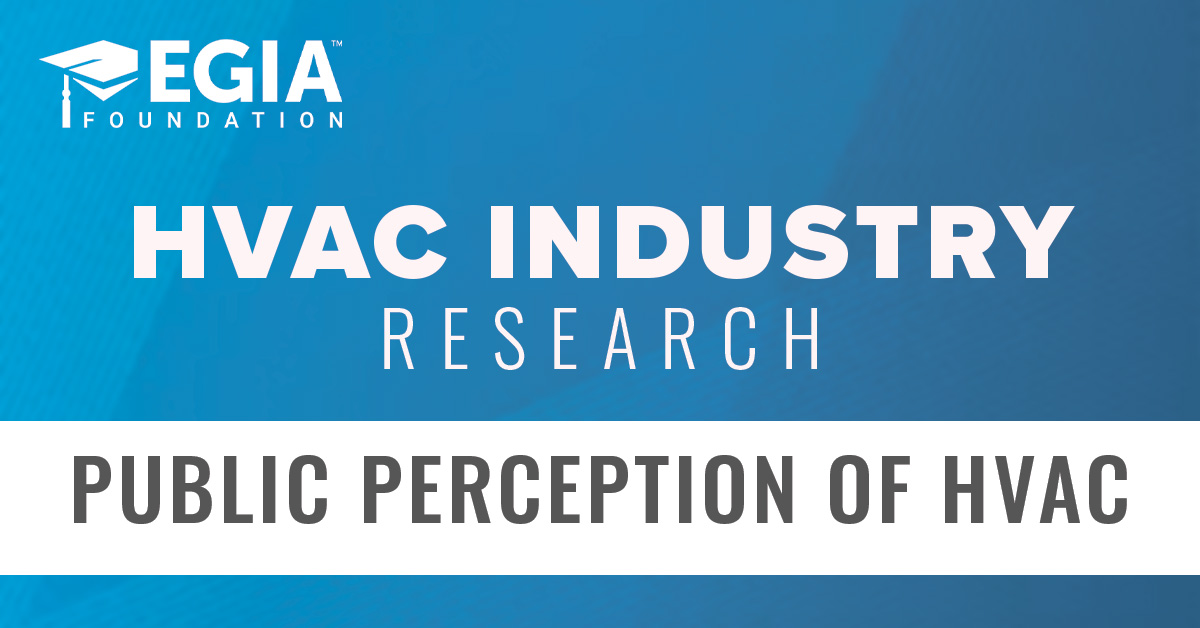 EGIA Foundation Study Explores the Perception about HVAC Careers
At last month's EPIC2018 Conference, the EGIA Foundation announced its newly published industry study that provided the impetus of several national initiatives being launched to encourage and develop post-millennial interest and success in an HVAC career.
Weldon Long, EGIA Foundation Trustee and New York Times bestselling author, unveiled Bridging the HVAC Employment Gap to an enthusiastic crowd of industry leaders and businesses. "The EGIA Foundation is taking the lead in addressing one of the most serious threats to the industry: the labor shortage," said Long. "Focused on promoting HVAC as a first-choice career through a unique coalition of industry stakeholders, this organization is devoted to building the workforce through initiatives including public outreach, mentorship programs, scholarships and employment opportunities. Through this work, the EGIA Foundation is ensuring the industry can meet labor demands well into the future."
The EGIA Foundation's first endeavor was to take a closer look into the awareness and perceptions plaguing the industry by commissioning a comprehensive study performed and analyzed by Decision Analyst. Bridging the HVAC Employment Gap takes up the subjects of awareness and familiarity of high school students and their parents about HVAC as an industry and as a career. This publication reports on the learning achieved from a broad-sweeping research study of contractors, educators, manufacturers, and distributors in addition to high school students and parents.
For more information about the EGIA Foundation Study, visit the report page or view our latest press release.