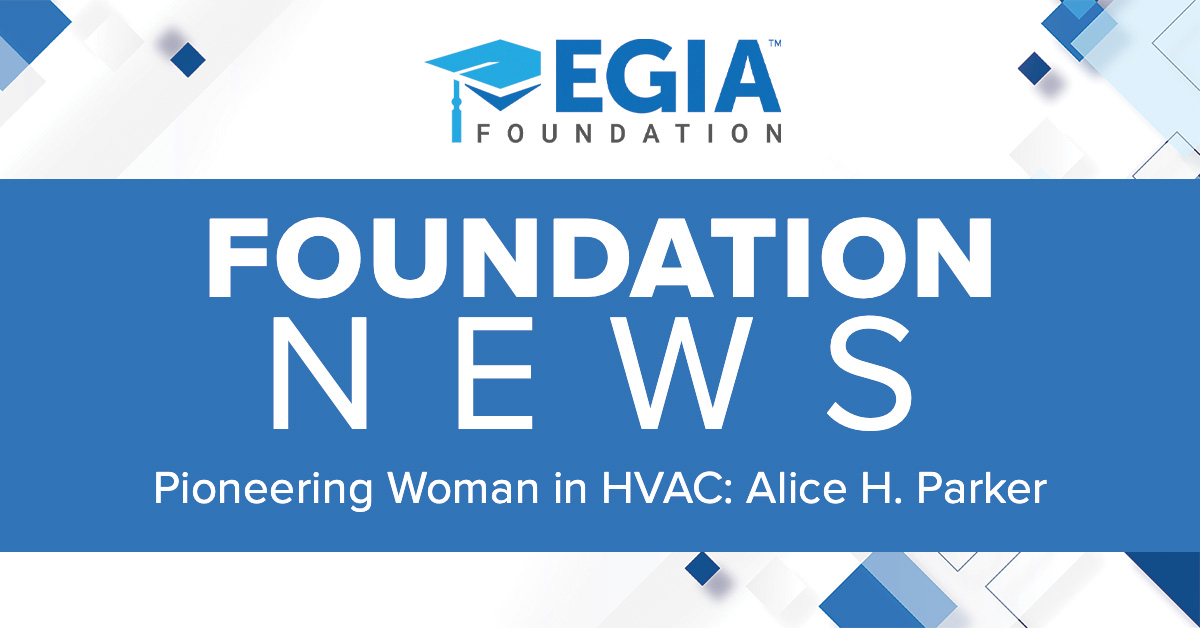 Foundation News
Women in HVAC
Alice H. Parker – Forging the Foundation of HVAC
At the turn of the 20th century, women had few opportunities to make an impact on society; even less for a woman of color. Yet, one woman paved the way for central heating, thermostats, and zoning with the invention of the residential natural gas furnace. Her name is Alice H. Parker.
Prior to her invention, the majority of homes used wood or coal as the sole fuel source. Parker believed homes could be heated safely and more efficiently with natural gas, alleviating the need to acquire solid fuels. Specifically, her invention provides "a comparatively simple, reliable, and efficient heating furnace in which gas is employed for the fuel, whereby economy of labor and fuel costs [are] effective and [there is] greater flexibility in the operation obtained."
Patent #1,325,905 was granted on December 23, 1919. Parker's gas fired furnace brought cooler air into a heat exchanger and distributed warm air through ducts instead of the single floor register used in most homes of the day. Much like today's HVAC zoning systems, the furnace contained multiple burners to allow occupants to vary the temperature or airflow to individual rooms. Although her concept was never produced, it showed the world that natural gas could be used to heat a home efficiently and create more comfortable living spaces for the occupants.
Whether you heat with gas, electric, or passive solar, be sure to give thanks to Alice Parker on this 100th year anniversary of her patent; a remarkable feat for an African-American woman of the 1910s.